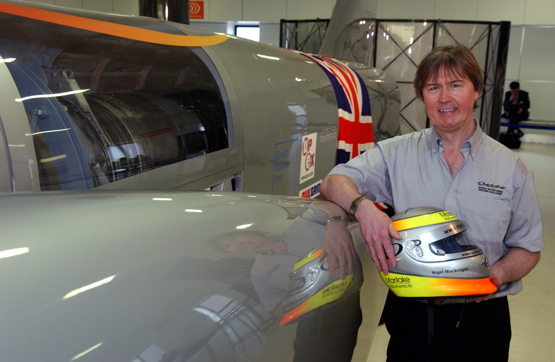 FAQs

–

and answers with Nigel Macknight …
This new page aims to answer the questions

which most commonly arise. So far I've presented around 150 multimedia

"talks" to audiences up and down the country, and several overseas, promoting the Quicksilver project and answering questions for those who seek to learn more

. And obviously, after a certain period of

time a pattern starts to

emerge. Some questions will arise quite

frequently, and they are clearly

the things that are uppermost in the

thoughts of people who have

an interest in what we are doing.

–


     So I'd like to focus on the five most frequently-asked questions, and

provide answers to those. I'll start with one and move on to others as

my time allows

…
1
o
Perhaps the most frequently-asked question of

all is, "

Where are you

planning

to go for the record?"
Coniston Water

is where we will

seek permission to make our

attempt,

as it is the one and only

lake in Britain that

has a byelaw structure

which

enables attempts on the World Water Speed Record to take

place, and it has always been our aim to go for the record in this

country, where most of our supporters are, so they are readily able to

see the boat run at speed.
    

However, long before we seek

that permission we

will be testing

the boat at lower speeds to assess

its performance and

fitness to do

the job we have designed it to do.
Hopefully

, these trials can be

conducted on a British lake, but it will not

be Coniston, as the rules do

not allow that lake to be used purely for

testing: there must

be a clear intention to build-up the speeds and go

for the record within

the scope of a campaign, and that certainly will not

be what we are

doing when we first run the boat to assess how it performs.
     The time interval between us completing this lower-speed testing,

provided it has gone to our full satisfaction, and actually going for the

record, will be at least a

year – to

allow us to upgrade the boat to its

full (Dash

2) record specification and fulfill all of the acceptance

criteria. We

will work with the Royal Yachting Association, the

Lake District National Park Authorit

y, and others, as part of that process.
    We really want to stage our world-record campaign in the UK, on

Coniston Water. That has been our plan from the outset and our boat

has been specially designed to operate within Coniston's constraints.

However, if for any reason we are unable to run at this, the lake

of first preference

, we will stage our bid overseas rather than leave
the record
challenged in foreign hands.
     Regaining the record for

Britain takes absolute precedence over

considerations as to where

we actually go to accomplish this.
2
o
Another frequently-asked question is

, "Do you still have to make two

runs in opposing directions in order to set a record speed?"
Yes, is the answer.

This is a long-established ruling, and is a carry-over

from the distant days when land-speed attempts could have been

enhanced by running a car downhill, or with the aid of a tailwind. Of course,

records speeds on both land and water are now so high that the

contribution of a tailwind would be negligible – and, needless to say,

no-one has yet found a way to tilt a lake to create a downhill advantage!

– but

'rules are rules' and they must be respected in any sport,

and so the tradition continues, for cars as well as boats, that

two runs

in opposing directions must be completed within one hour, and the

figure that comes from the aggregate

of those

two runs divided by

two is taken as the official speed set.
3
o
One question which gets asked a fair few times is

, "

Why isn't Quicksilver's hull made of 'high-tech' materials, such as carbonfibre?

And, hand-in-hand with that, why

isn't it of monocoque construction?

A

steel spaceframe seems out

of place in a high-performance

ma

chine such as this."
It is an automatic assumption

that Quicksilver will be made like a modern-day Formula 1 car, but that is a sweeping assumption!

When

starting out on the design of a potential World Water Speed Record-breaker,

there is a lot of scope, because the regulations are very open in this,

the premier water-speed category. It presents a virtually unlimited

field for the designer's

ideas, and that is part of the

attraction. It surprises many people when I tell them that the

current

record-holder's boat was made predominently of wood. Yet, metal-hulled

boats and boats made of more advanced materials, such as Kevlar,

have also been part of the picture over the past few decades

–

which only goes to graphically demonstrate that there is a great deal

of scope.
Wood, metal,

Kevlar – take your pick.
     With Quicksilver, there's a steel spaceframe clad with a marine timber, Kevlar and carbonfibre
skin for the main central core of the boat, but we have monocoque

structures for the bow, keel and stern sections, so what we have is a

c
ombination of structures within one overall package. Different

materials and methods of construction suit the particular requirements

of specific parts of the boat. For the

central part, the strong steel

spaceframe is a good solution.

Think of it as a "subframe" for the engine,

picking up the highly-concentated loads in that region. It's

an efficient way to do that particular job. But it doesn't suit every part of the boat,

and that is why we are using different construction methods and materials elsewhere.
Carbonfibre is a really excellent performer,

used properly, but for an application such as ours you would need to

do a lot of very expensive research

to ensure that the structure was

absolutely sound, and that's just

beyond our means, so we tend to

stick to materials which are

well-proven in this application
– although we do use carbonfibre in the places where we are comfortable with it.