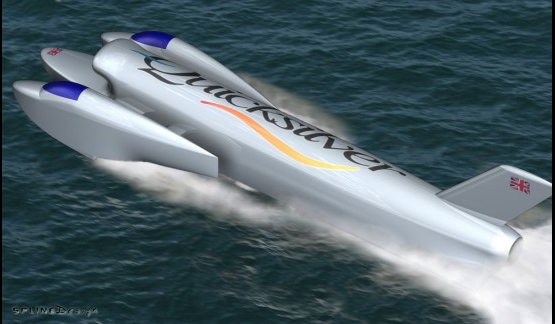 The quest to
g
o
f
a
s
t
e
r
on water has challenged both man and machine for centuries.
Whether for trading, waging war, or simply winning a coveted trophy,
the desire for higher speeds has been relentless down the ages.
     Modern-day challengers have a clear benchmark against which to
measure their skill and ingenuity. The World Water Speed Record is the
pinnacle of sporting achievement on water – a compelling contest by
man and machine, played out on a backcloth of wind and wave,
distance and time.
     The World Water Speed Record has a long and colourful history.
Previous holders and challengers have included the American inventor
Alexander Graham Bell, the fabled British soldier and author
"Lawrence of Arabia", and the legendary English "speed kings" Sir
Malcolm and Donald Campbell with their iconic Bluebirds.
     Quicksilver is a new boat for a new generation, inspired by the past.
We are striving to extend the reach of human endeavour and advance
Britain's technological achievements on the world stage.
     The
Quicksilver World Water Speed Record Challenge
is a collaborative venture uniting highly-skilled
people and firms across the broad span of British industry, drawn together by the author

Nigel Macknight. Its ultimate aim, to bring this prestigious international prize back

to these shores after a long absence.




     It is sobering to reflect that it is now almost 60 years since the last British

boat to hold the record was built.




     We all know Britain can do better than that.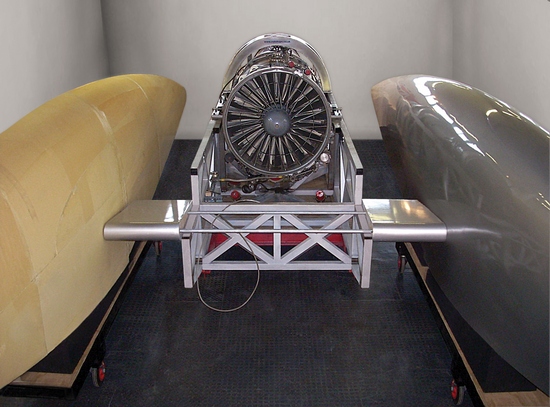 Australia has held the World Water Speed Record for 34 years, in spite
of competition from America. The record stands at
317.60 mph
(511.11 kph). It is 46 years since Britain last held the record,
way back in Donald Campbell's time. The Quicksilver team aims to break
Australia's long hold on it and return it to the shores of our nation,
which has made more water-speed history than any other.
     Quicksilver is steadily taking shape on a diet of loyal support, some small-scale private funding, and tremendous enthusiasm for the task in hand.
     We hope you enjoy our official website.
     With Quicksilver, the philosophy is to employ modern technology in design, construction and operation in order to increase safety margins very substantially beyond what has been feasible in the past.
     Furthermore, uniquely, Quicksilver has a modular construction. No other machine in speed-record history, on either water or land, has been designed to be modified rapidly, 'in the field', as Quicksilver has. This modular design philosophy will permit us to undertake an on-going development programme; a step-by-step approach which emphasises safety, without detracting from the essential excitement of the challenge of going faster on water than anyone has ever gone before.